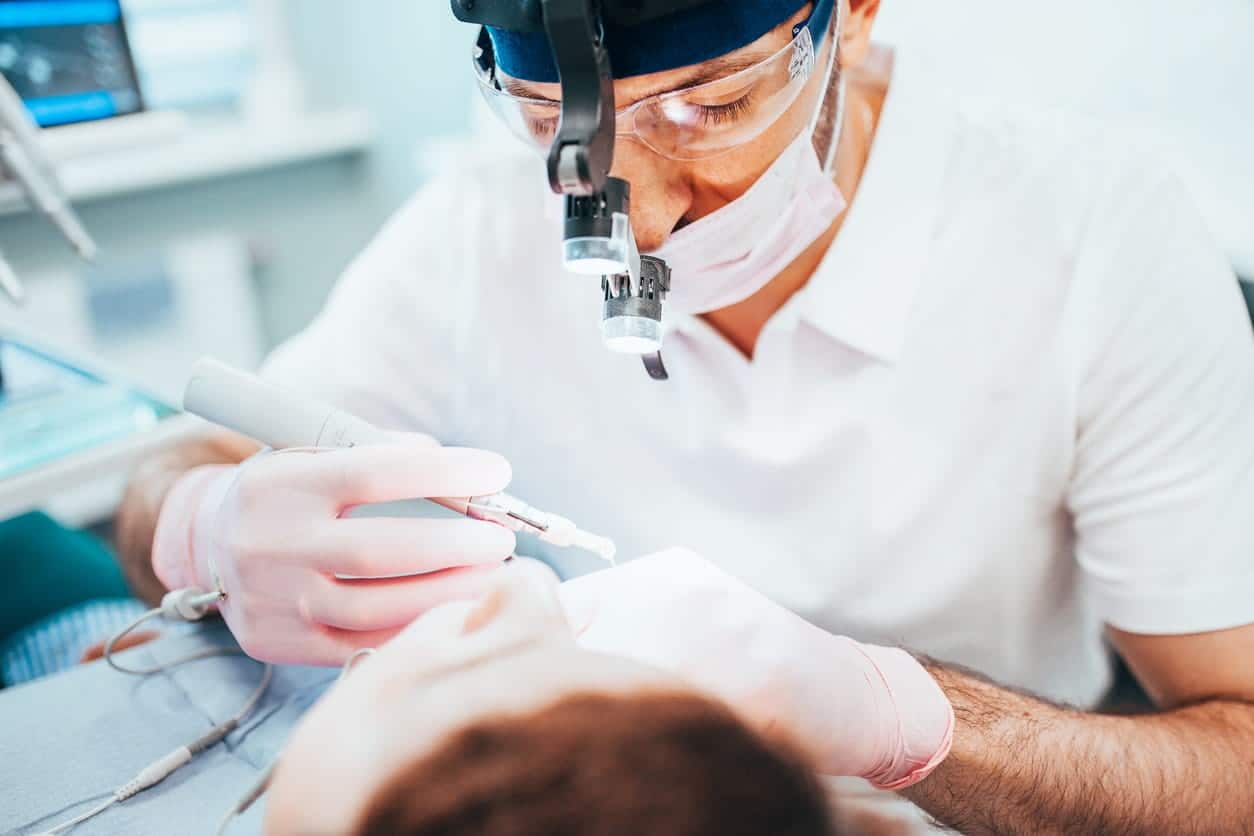 Eating after root canal procedures can be a tricky business. Depending on the extent of your procedure and the medications prescribed, you may have difficulty chewing or experience sensitivity to certain foods. To save you time and energy, we have provided a brief guide on foods to eat after a root canal, as well as which ones to avoid.
What can I eat after a root canal?
Here are the foods to eat after root canal treatment to avoid pain and make sure your procedure heals properly:
Soft foods that are easy to chew, such as yogurt, applesauce, mashed potatoes, scrambled eggs, or oatmeal

Soft fruits such as mango, bananas, or ripe pears

Cold foods that don't require much chewing, such as smoothies, gelato, ice cream, or sherbet

Dairy such as

yogurt

, cottage cheese, and milk

Nutrient-dense liquids, such as protein shakes, vegetable broth, and soups

Cooked vegetables such as carrots or zucchini that are soft enough to mash with a fork

Soft yet hearty dips such as guacamole, hummus, or salsa spooned onto a soft pita or tortilla

Protein sources like beans, meatloaf, canned tuna, eggs, and tofu

Well-cooked grains such as rice, oatmeal, cream of wheat, and pasta
Make sure to chew on the other side of your mouth if you need to. This will help give the area time to heal and keep it from being irritated by food.
Contact us today for an appointment!
What not to eat after a root canal?
Wondering what foods to avoid after root canal procedures? Here's what you should stay away from for the first few days following your procedure:
Crunchy or hard foods, such as chips, pretzels, and nuts

Sticky foods like candy, caramel, or chewing gum

Acidic fruits and vegetables such as oranges, lemons, and tomatoes

Spicy foods that might cause irritation to the gum, tooth, or nerve area

Hot drinks like tea or coffee that aren't properly cooled down

Alcoholic beverages, as they can interfere with medications or the healing process

Fibrous foods like celery or raw vegetables

Tough cuts of meat such as steak
In general, you should stick to soft, nutrient-dense foods after a root canal procedure and avoid any hard, crunchy, or spicy foods for the first few days. This will ensure that your mouth heals properly and remains pain-free.
How long does a root canal take?
The complete procedure will take anywhere from 90 minutes up to 3 hours depending on the complexity of the case. After your appointment, you can expect to feel numb in the region of the extraction for several hours.
Once the numbing agent wears off, you may experience some discomfort. This can be managed with over-the-counter pain medications such as ibuprofen or Tylenol that make root canal aftercare more pleasant. Your discomfort or pain should dissipate in a few days to a week.
If the pain lingers for more than a week or two, make sure to schedule a follow-up appointment with your dentist to ensure that everything is healing properly.
How to avoid a root canal after getting a crown
If you want to avoid the need for a root canal after receiving a crown, it's important to take proper care of your teeth. Regular brushing and flossing are key components of keeping your teeth free from decay.
Additionally, be sure to schedule regular cleanings with your dentist so that any underlying issues can be identified before they turn into something more serious.
Your diet also affects the health of your crown. Avoid eating sugary or sticky foods as much as possible after receiving your crown. These types of food can easily get stuck in the crown and cause decay that will require a root canal down the road.
Let us keep your smile healthy at Absolute Dental
Whether you need a quick treatment like teeth whitening or more involved support such as oral surgery, Absolute Dental is here to help get your smile back on track. Seeking dental care for seniors? Absolute Dental also offers geriatric dentistry that caters to seniors' specific oral needs. 
Whether you need a root canal in Reno or a root canal in Las Vegas, Absolute Dental can complete your procedure with the best dentists Las Vegas has to offer. Contact us today to learn more about how we can keep your teeth healthy.
Contact our team of experienced dentists and make an appointment today.
Sources:
Root Canal: What Is It, Diagnosis, Treatment, Side Effects & Recovery. (2021).
The Best Foods For A Healthy Smile and Whole Body. (2018).