Aces Dental Is Now Part of the Absolute Dental Family
The Aces Dental team is proud to announce that we are now part of the Absolute Dental family! As the most trusted name in dental care in Southern Nevada, we're excited to combine our years of experience and excellent patient care with the expertise and resources of Absolute Dental.
Same Exceptional Service With a New Name
As always, our dentists and professional dental staff will provide the same exceptional service you've come to expect from our team. You won't have to change dentists, locations, or your expectations of excellent care under our new name. Our goal is still to provide the most affordable dental care in Las Vegas, North Las Vegas, and Paradise communities in Southern Nevada.
Along with our new name comes access to new and improved services, including a variety of braces options, dedicated pediatric dental care, general dentistry, cosmetic dentistry, emergency dentistry, oral surgery, oral cancer screening, sedation dentistry, and more.
New and Improved Braces Options in Las Vegas
If you're looking to improve your smile, Absolute Dental has always offered the most comprehensive orthodontic care in Las Vegas. Check out our new and improved braces options.
Passionate Pediatric Dental Care
We know your family deserves the best dental care. Absolute Dental, led by board-certified pediatric dentist Dr. Patricia Prada, is proud to be recognized as one of the best dentists for children in Las Vegas. You can feel confident that your kids will get the support, compassion, and education they need for a healthy smile that will extend well into adulthood.
Quality Dental Care You Can Afford
In addition to new services, we will now be offering the Smile Saver program to our patients! This plan makes dental care for you and your family more affordable and accessible. No insurance? No problem. The Smile Saver dental plan provides dental care at discounted rates for cash-paying patients.
By purchasing a yearly membership, you will have access to low-cost dental services and procedures, including dental cleanings, x-rays, fillings, crowns, and more. There is no pre-existing exclusions, waiting periods, annual maximums, or claim forms to submit—just excellent dental care at a discount.
We Accept Most Insurances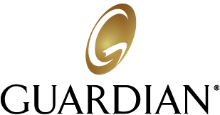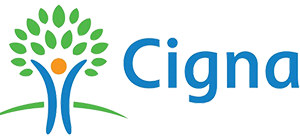 Get Your Questions Answered
If you have questions about our merger with Absolute Dental, feel free to contact our team. We're happy to discuss our new resources, the Smile Saver program, and how you can take advantage of our expanded offerings. Your family's dental health is our priority, and we look forward to continuing to provide the best oral health care you've always expected from us.
The Dental Care Your Family Deserves
Our dentists create affordable smiles every day. From crowns to fillings, our dentists in Las Vegas are dedicated to making your visit a relaxing, comfortable experience. We can help you and your family receive great dental care at affordable prices. It's not easy to find a dentist that can get the job done at an affordable price, but that's what we specialize in. We have multiple locations around the Las Vegas area.
Wonderful team!
Love this dentist office!!! Doctor Navales is possibly one of the sweetest doctors I've ever met!! All of her assistants…
Kayleen did a great job polishing my teeth!
I am very happy with the care for my teeth and gums that I have been getting coming here. I…
Great with my kids!
I took my kids here to get a second opinion on some work that needed to be done on their…
The staff had so much patience with us!
I am just writing this to say thank you so much for the way your team works. I went into…
Great results with teeth whitening!
When the opportunity presented itself to find a new dental home, I was pleasantly surprised at my experience with Absolute…
Love the location on Eastern & Serene!
The Staff at Absolute Dental on Eastern/Serene is awesome. You should go there. No offense but my dental hygienist Minh…