Absolute Dental Sparks Locations
Address
5015 Pyramid Way 113
Sparks, Nevada 89436
Phone Number: (775) 391-8801
Hours
Mon: 8:00am - 5:00pm
Tue: 8:00am - 5:00pm
Wed: 8:00am - 5:00pm
Thur: 8:00am - 5:00pm
Fri: 8:00am - 5:00pm
Sat: Call for Availability
Sun: Closed
Address
1125 North McCarran Boulevard 109
Sparks, Nevada 89431
Phone Number: (775) 391-8996
Hours
Mon: 9:00am - 6:00pm
Tue: 9:00am - 6:00pm
Wed: 9:00am - 6:00pm
Thur: 9:00am - 6:00pm
Fri: 9:00am - 6:00pm
Sat: Call for Availability
Sun: Closed
Address
1125 North McCarran Boulevard #107
Sparks, Nevada 89431
Phone Number: +17753599300
Hours
Mon: 7:00am - 4:00pm
Tue: 7:00am - 4:00pm
Wed: 7:00am - 4:00pm
Thur: 7:00am - 4:00pm
Fri: 7:00am - 4:00pm
Sat: 7:00am - 1:00pm
Sun: Closed
About our Sparks, Nevada dental offices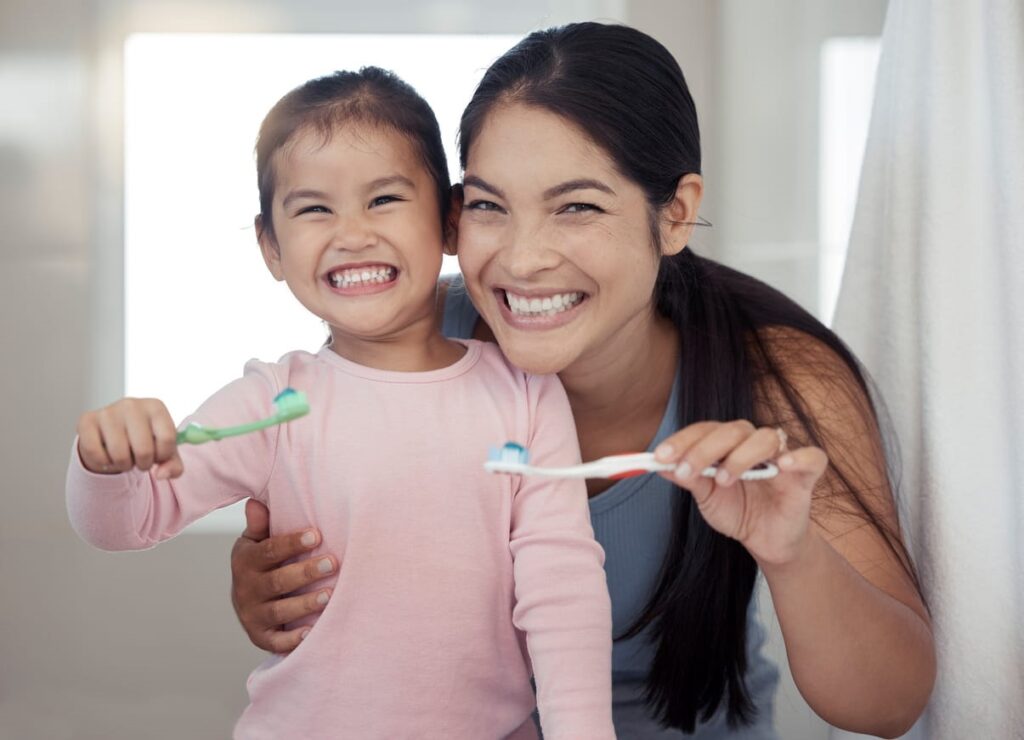 Welcome to Absolute Dental and our Sparks, Nevada, dental offices. Our practice provides exceptional services through experienced and skilled dentists who can help you with all your dental needs. From general dentistry and pediatric dentistry to orthodontics and specialty procedures, we offer a full range of services for children and adults. 
Our goal is to make sure that all our patients visit us comfortably, experience quality care, enjoy pleasant surroundings, and receive the assurance that every step of their treatment plan will be implemented safely and efficiently. We also understand the importance of providing excellent customer service at every visit, so please do not hesitate to let us know if there is anything we can improve upon. We truly value your input.
Schedule quality dental care in Sparks, Nevada, at Absolute Dental today.
General dentistry services 
Our Sparks dentists provide access to all the general dental services you require for yourself and your family, including:
Exams and cleanings

: Our dentists will

examine you for signs

of dental pain, decay, or gum disease and perform professional teeth cleanings to remove plaque buildup from your teeth and gums

Fillings

: Our dentists can place a filling to restore the damaged area with an aesthetic material to stop tooth decay

Crowns and bridges

: These restorations are used to replace and repair teeth

Root canals

: When the nerve inside a tooth is severely infected, root canal therapy may be recommended to save the affected tooth

Oral cancer screenings

:

Our dentists will look for any signs of oral cancer. Early detection is key. 

Tooth extractions

: If a tooth becomes too damaged or decayed for repair, it may need to be extracted

Wisdom teeth extractions

:

Our oral surgeons in Sparks can perform this procedure quickly and safely

Periodontal dentistry

: If signs of gum disease are found during your checkup, finding 'services for periodontal near me' is easy since we offer periodontal care

Dental services for seniors

: We understand seniors' unique needs regarding dental care and provide an enjoyable experience that considers the particular concerns of the elderly

Sleep dentistry

:

Sleep dentistry

is an option for those who need certain procedures done but have difficulty relaxing
Pediatric dentistry services
When you need a 'pediatric dentist near me,' our Sparks pediatric dentists provide a variety of services for our younger patients from the time they are infants until they are teenagers. We enjoy working with kids and helping them maintain proper oral health. 
Exams and cleanings

: These visits are important to help prevent cavities and detect potential problems early, as oral hygiene habits established in childhood continue into adulthood

Sealants

: Sealants may be necessary to reduce the risk of decay

Fluoride treatments

: Fluoride treatments protect tooth enamel against acid erosion from sugary foods and drinks

Fillings

: White composite fillings blend easily with natural tooth color and require minimal invasive preparation

Extractions

: Simple extractions may sometimes be necessary if there is significant crowding or extra teeth present that cannot fit into a normal set of adult dentition
Orthodontic services
When looking for an 'orthodontic dentist near me' in Sparks, Nevada, look no further than Absolute Dental. Our orthodontists are a part of your complete dental care team and work directly with you to develop your treatment plan. 
Exam and consultation

: The first step is to discuss your goals with our orthodontist, who can create accurate diagnosis and treatment plan models

Braces

: We provide access to metal and ceramic braces, as well as clear braces and Invisalign to help straighten teeth. We also offer a variety of colors to give kids options to customize their appearance. 

Retainers

: Retainers may be recommended to prevent teeth shifting due to natural growth patterns

Jaw surgery/orthognathic surgery

: In cases where jaw movements need complex alterations, we can assist you in scheduling this specialty surgery with an oral surgeon in Sparks
Cosmetic dentistry services
Some of the cosmetic dentistry services available at our Sparks family dentistry office include: 
Tooth whitening

: Finding 'teeth whitening near me' is easy when you see our cosmetic dentist in Sparks, NV. We can help remove surface stains, deep-down stains, and discoloration to give your teeth that natural brilliance.

Bonding

: A conservative approach to repairing minor chips, cracks, or misalignment of front teeth using tooth-colored materials

Veneers

: Custom-made porcelain laminates are affixed to the fronts of teeth by our experienced cosmetic dentist to cover up any imperfections to give you a beautiful smile

Dental implants

: If you have completely lost one or more of your natural adult teeth, dental implants can serve as artificial roots supporting tooth replacement

Crowns (caps)

: Ultimately used when restoration is needed due to significant decay damage or trauma to protect weak and fractured teeth from further damage while restoring them to their original aesthetic look
Emergency dental services
If you're suffering from a dental emergency, our dentists are here to help. We have on-call dentists after hours to assist. During our regular office hours, you do not need an appointment for a dental emergency.
Knocked-out or loose teeth

Chipped, broken, or cracked teeth

Bleeding gums

Severe toothaches

Missing or loose fillings

Broken braces

Missing, chipped, or broken crowns or implants
Quality dental care in Sparks you can count on
At our Sparks, NV, dental office, we strive to provide quality care that is effective, safe, and comfortable. We use the latest technology and treatment methods in all our procedures so that you can be sure you are receiving the highest level of care. 
Our friendly staff will always make your experience enjoyable by answering questions and addressing concerns throughout your visit. From general dentistry and specialty services to children's exams and emergency care, Absolute Dental can help you care for your family's diverse dental needs. 
Contact us to schedule an appointment today.
Sources:
General Dentist vs. Cosmetic Dentist: Who Should You See? (2023).
Overcoming Fear and Anxiety at the Dentist's Office. (2023).
What Is a Pediatric Dentist? (2023).