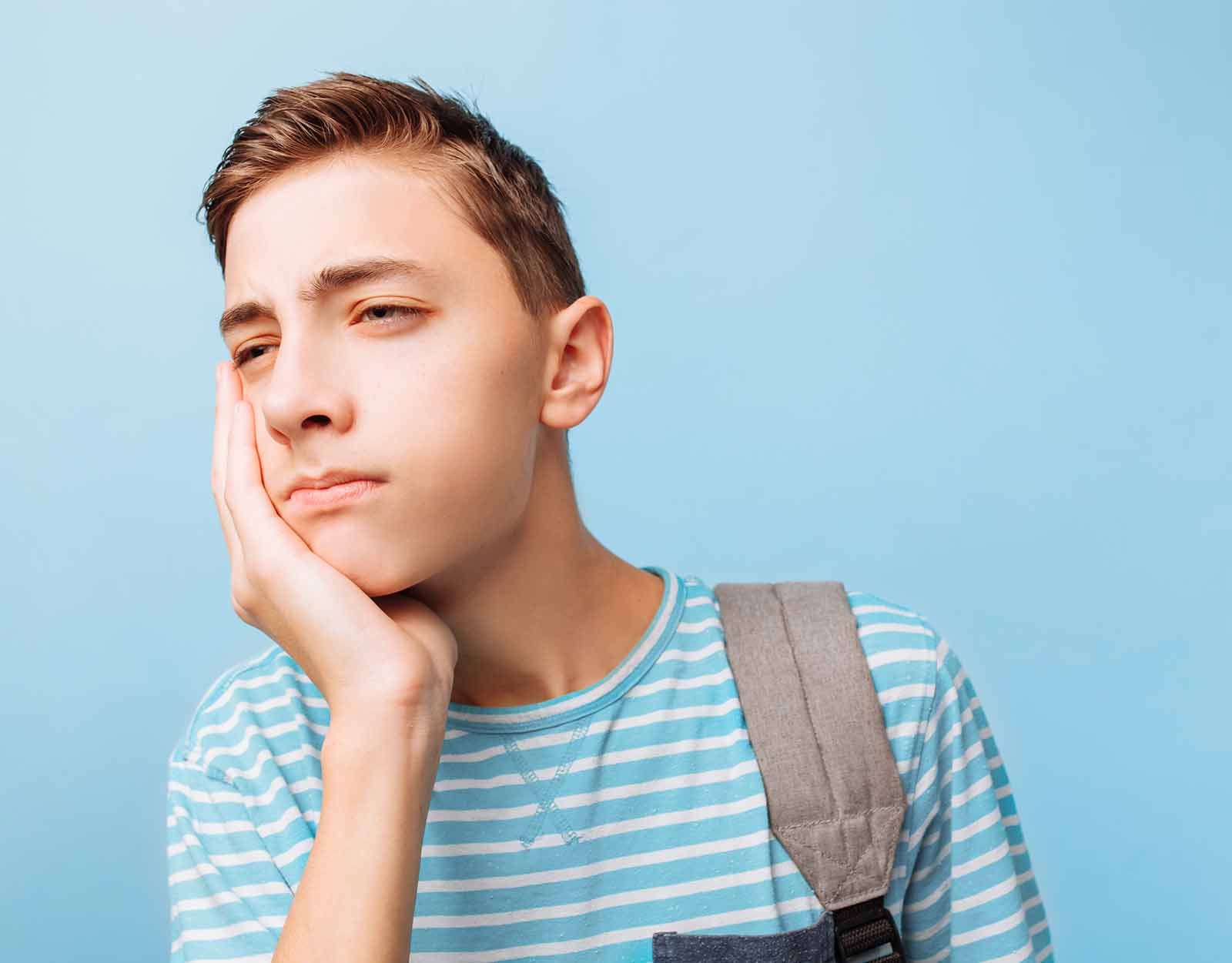 Wisdom Teeth Extraction in Las Vegas
Almost everybody will need to have their wisdom teeth removed at some point to prevent overcrowding and damage to other teeth.
If you suspect your wisdom teeth are growing in, the professionals at Absolute Dental in Las Vegas are experts in wisdom teeth extractions that will provide relief from painful symptoms. We have multiple locations throughout Southern Nevada with skilled dentists who are ready to help.
Call (844) 8-SMILE-NOW or fill out the form to make an appointment today!
Home » Dental Services » Nevada Dental Services » Las Vegas » Wisdom Teeth Extractions
How Does Wisdom Teeth Extraction Work?
If your wisdom teeth appear to be coming in crooked or are causing discomfort, your dentist will most likely recommend removing them. The earlier wisdom teeth are detected under the surface of the gum line, the better.
When wisdom teeth first develop, the tissue is often soft and flexible. This means they should be easy to remove without any major complications. The longer they are under the gum line, at the surface, or the longer a tooth remains impacted, the greater the chance they will be more difficult to remove without any complications.
Who Does the Wisdom Teeth Extraction?
Some wisdom teeth are easy to remove and can be done so by a skilled dentist. If there are underlying complicating factors, such as previous infection or a tooth is severely impacted under the gum line, an oral surgeon will need to remove it. An oral surgeon will be able to carefully extract the tooth and have the skills and equipment necessary for removal should any complications arise.
What Types of Sedation Are Available?
In many cases, an oral surgeon will suggest general anesthesia or other medications that will help you relax or fall asleep during the procedure. This is mainly used to help calm your nerves and ease tension before and during the extraction process. Ask one of our dentists what types of sedation are available and what they recommend.
I like going to this office!!
I like going to this office!! Everyone is very nice. Priscilla is very helpful and nice! She always answers every…
The best experience I've had at any dental office!
The best experience I've had at any dental office! The front desk girls were so helpful and Tonya went above…
Recently had a great experience at Absolute Dental.
Recently, had a great experience at Absolute Dental. From the front desk to the hygienist to Dental assistant to the…
Dr. Culpepper was amazing!
I haven't been to the dentist in a long long time and decided it's time to start taking care of…
Amazing staff at this practice
Amazing staff at this practice, Katrina was really helpful explaining my treatment and she also offered me a payment plan,…
Very satisfied with the treatment I received here!
Very satisfied with the treatment I received here! The doctors and techs were kind, polite and caring! Will definitely go…
We Accept Most Dental Insurance
Absolute Dental is a preferred provider for most insurances, unions, and hotels that include: Aetna, Ameritas, Boon-Chapman, Caesars Palace, Cigna, Delta Dental, Diversified, Geha, Guardian, Harrah's, HealthSCOPE Benefits, Health Plan of Nevada (HPN), Humana, Liberty, Met-Life, MGM-MIRAGE, Premier Access, The Standard, Station Casinos, Teachers Health Trust, United Concordia, United Healthcare, Venetian, and The Zenith. We also accept Medicaid.
If you do not see your dental insurance listed here, just give us a call to confirm!
Every person's situation is different. If you don't see your health insurance here, or if you do not have dental insurance, we can help you!
Call us now to discuss your situation and discover what options are right for you.
What Can Be Expected After the Procedure?
Why Do Wisdom Teeth Need To Be Removed?
Wisdom teeth are the last to grow in. Depending on several factors, when they begin to grow and find their place in the mouth, they may cause problems that are clearly and painfully visible.
Pain and Discomfort
Wisdom teeth can develop and surface quickly. All may surface at the same time, or one or two may come in crooked or half-way. As they make their way through the gum line, you may feel discomfort, slight bleeding, and in some cases, a worsening pain.
Impacted Teeth
If the tooth causes any type of sore or laceration, it could be impacted. Impaction can lead to serious problems and complications. Infection can occur if food gets caught inside or around the area where the tooth is trying to come in.
Dangerous Infections
If the infection spreads anywhere past the impacted wisdom tooth, it has the potential to become life-threatening. The infection must be treated prior to removal of the tooth.
How Do I Know My Wisdom Teeth Are Growing In?
It's true, some people do not have any symptoms when their wisdom teeth begin to grow. However, others may experience one or all of the following signs:
Impacted teeth
Infected teeth and gums
Painful pressure sores
Tooth, gum, and mouth pain
Headaches or facial pain
Many times your dentist will notice the wisdom teeth coming in before you even feel them. He may keep a close watch on them to see if they start to shift, change direction, or make their way indirectly to the gum line.
It is important after removal to follow all directions given by your dentist or surgeon precisely. Avoid drinking from straws and be sure to keep the areas where the teeth were removed free of food debris. Your dentist may recommend that you eat soft foods for the first 24 hours or longer, depending on how well you feel your mouth is healing.
Related:
Are You in Need of Wisdom Tooth Removal in Las Vegas?
Having the wisdom teeth removed will result in a healthy mouth in which the other teeth have enough space to prevent overcrowding. If your teeth were overcrowded due to pressure from a wisdom tooth, you should begin to see relief within weeks following the extraction.
Check out our Las Vegas locations to see which Absolute Dental office is most convenient for you or your family.