Dental Crowns in Las Vegas
A dental crown provides strength, protection, and an improved appearance to chipped or weakened teeth.
If you're in need of a dental crown after damaging a tooth or need to replace a failed crown, Absolute Dental has multiple locations throughout Las Vegas that can help.
Call (844) 8-SMILE-NOW or fill out the form to make an appointment today!
Home » Dental Services » Nevada Dental Services » Las Vegas »
Do I Need a Dental Crown?
You could be a good candidate for a dental crown if you have broken or chipped teeth, dental damage usually caused by an injury, or have a weakened tooth after a procedure, such as a root canal. A dental crown is possibly the most cost-effective way to rehabilitate a damaged tooth without having to extract it.
If you have a broken or damaged tooth and are considering getting a dental crown, come in for a consultation at one of our Absolute Dental offices in Las Vegas. Our experienced dentists can help determine what type of dental crown fits your needs and what you can expect.
How Long is the Dental Crown Process?
Getting a dental crown may take multiple visits to your dentist for a fitting and to place the actual crown. The amount of time it takes also depends on the condition of your teeth and gums. If your tooth is severely damaged, it may also be necessary to have a root canal or other dental procedure before preparing the tooth to fit the crown.
I like going to this office!!
I like going to this office!! Everyone is very nice. Priscilla is very helpful and nice! She always answers every…
The best experience I've had at any dental office!
The best experience I've had at any dental office! The front desk girls were so helpful and Tonya went above…
Recently had a great experience at Absolute Dental.
Recently, had a great experience at Absolute Dental. From the front desk to the hygienist to Dental assistant to the…
Dr. Culpepper was amazing!
I haven't been to the dentist in a long long time and decided it's time to start taking care of…
Amazing staff at this practice
Amazing staff at this practice, Katrina was really helpful explaining my treatment and she also offered me a payment plan,…
Very satisfied with the treatment I received here!
Very satisfied with the treatment I received here! The doctors and techs were kind, polite and caring! Will definitely go…
We Accept Most Dental Insurance
Absolute Dental is a preferred provider for most insurances, unions, and hotels that include: Aetna, Ameritas, Boon-Chapman, Caesars Palace, Cigna, Delta Dental, Diversified, Geha, Guardian, Harrah's, HealthSCOPE Benefits, Health Plan of Nevada (HPN), Humana, Liberty, Met-Life, MGM-MIRAGE, Premier Access, The Standard, Station Casinos, Teachers Health Trust, United Concordia, United Healthcare, Venetian, and The Zenith. We also accept Medicaid.
Every person's situation is different. If you don't see your health insurance here, or if you do not have dental insurance, we can help you!
Call us now to discuss your situation and discover what options are right for you.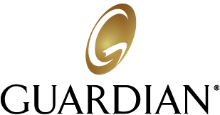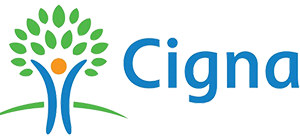 FAQs About Our Dental Crown Services in Las Vegas
What is the Dental Crown Process?
Once any infections have been cleared and all preliminary dental work is complete, our Absolute Dental cosmetic dentist will file down or build up the broken tooth, depending on the type of damage.
Next, they will make an impression of your tooth so that the dental crown can be designed specifically to fit snugly and perfectly over the tooth. We will fit you with a temporary dental crown to protect the broken tooth until your permanent dental crown is ready.
It is very important that you avoid eating chewy and sticky foods at this point in the procedure. Chewing with the opposite side of the mouth and avoiding hard foods like apples and carrots, will help relieve any pressure to the chipped tooth with the temporary crown.
The last step is to have the permanent crown placed over the damaged tooth. Your dentist will take x-rays to determine the crown is fits perfectly in your mouth.
The Benefits of a Dental Crown
Some of the benefits of a dental crown include:
A natural appearance that blends perfectly with your smile
Saving your original and natural tooth structure
More cost-effective than more expensive treatments like dental bridgework or dental implants.
Additionally, new bonding materials, as well as the ceramic or porcelain blends used to make the crowns, are constantly being improved to make sure that dental crowns are secure and will potentially last a lifetime.
Letting your broken, chipped, or decaying tooth remain untreated puts you at risk for medical problems and expensive treatments in the future. If you suspect these types of problems, it is strongly advised to schedule a consultation as soon as possible.
Are You in Need of a Dental Crown?
If you have a chipped or broken tooth, then you are a perfect candidate for a dental crown. A dental crown is possibly the most cost-effective way to save a damaged tooth.
Check out our Las Vegas locations to see which Absolute Dental office is most convenient for you or your family.