With changing legislation and evolving laws regarding the use of cannabis, more and more people are legally trying marijuana. Cannabis is most commonly inhaled as smoke but is also available in other forms such as topical ointments, edible snacks, and concentrated oils that are used in vape pens. Depending on how you consume marijuana, there could be adverse effects on your oral health if you're not careful. Here's what you can expect if you're a regular marijuana smoker.
Greater Risk of Periodontal Disease
Similar to the effects of tobacco, smoking marijuana has been connected to periodontal disease, gingivitis, and general irritation of the gums. The carcinogens present when smoking marijuana can have a negative effect on the entire body, particularly the gums and teeth. When inhaling smoke, the high temperatures can be especially irritating to the gums, which can lead to swelling, sensitivity, and even bleeding in the gums. The more you smoke and the longer you regularly use marijuana throughout your lifetime, the more at risk you are for periodontal disease.
To help prevent gum disease, dentists recommend a careful and diligent oral hygiene routine that involves brushing the teeth twice per day and flossing once a day. If you are noticing gum sensitivity and irritation, you may want to consider consuming cannabis in a different form other than smoking. Marijuana edibles and ointments, although there may be other health issues to consider with these, won't irritate the gums the same way as inhaling smoke. If you use marijuana medicinally, be sure to ask your doctor which form may be best for you.
Staining and Discoloration of the Teeth
The smoke from marijuana can also have a staining effect on your teeth if you are not practicing good oral hygiene. Even when brushing and flossing regularly and seeing your dentist for routine teeth cleanings every six months, there is a risk of discoloration. Again, the carcinogens in marijuana smoke can leave stains on the teeth when inhaling regularly. Although tobacco smoke appears to cause a more pronounced discoloration than marijuana, inhaling smoke of any kind will eventually stain the teeth if done repeatedly.
To combat discoloration and staining of the teeth due to smoking marijuana, you should think about whitening treatments to keep your smile looking bright. Of course, there are some things to consider before whitening your teeth, such as dental sensitivity, irritation of the gums, and other issues that may need to be resolved before a professional teeth whitening treatment can be done. You can always ask your dentist if you're a good candidate for teeth whitening to help with chronic discoloration.
Dry mouth, or xerostomia, is a common side effect of smoking marijuana and is experienced by most cannabis users to some degree. Unfortunately, it can have a very negative impact on your oral health in the long run. Saliva is necessary to balance the PH of your mouth, as well as prevent tooth decay, bad breath, fungal infections in the mouth, inflammation of the tongue, and more. A healthy level of saliva is also needed for chewing and speaking, so you can see why dry mouth is not ideal for your dental health.
Some things you can do to help with the symptoms of dry mouth are staying hydrated, avoiding sugary or acidic food and drinks, limit your caffeine intake, and use a mouthwash specifically designed for dry mouth. It could also help to chew sugar-free gum or hard candies to stimulate the flow of saliva. It's essential to try to keep your saliva production at a certain level to avoid the harmful effects of dry mouth, particularly bad breath and tooth decay.
Increased Levels of Bacteria and Tooth Decay
For people who have been smoking marijuana for more extended periods of time, it's not uncommon to see irritated gums start to separate from the teeth. This separation creates a pocket between the gums and teeth where plaque and bacteria can grow. This eventually will result in gum disease, tooth decay, bad breath, and other dental issues if not treated by a dental professional.
Additionally, according to the American Dental Association1, some research suggests that smoke from cannabis can have an immunosuppressive effect on the mouth. This can lead to higher levels of bacteria and oral candidiasis colonies in people who regularly smoke marijuana. Again, this puts the patient at risk for tooth decay and cavities. It's important to speak to your dentist about this risk and how to best prevent bacteria in the mouth from causing tooth decay. Practicing good oral hygiene and regularly visiting your dentist will go a long way with countering this particular issue.
Overall Oral Health Implications of Marijuana Use
To summarize, continued smoking of marijuana paired with poor oral hygiene can be a dangerous combination when it comes to your oral health. Some of the issues patients encounter often include:
Periodontal Disease
Stained Teeth
Dry Mouth
Bad Breath
Tooth Decay
Increased Bacteria in the Mouth
By visiting your dentist regularly for routine dental exams, teeth cleanings, and consultations, patients can stay on top of their oral health and avoid some of these common problems. If you are a regular marijuana smoker, consider discussing preventative tips and available treatments with your dental professional to help keep your teeth strong and healthy. Contact Absolute Dental to schedule an appointment today!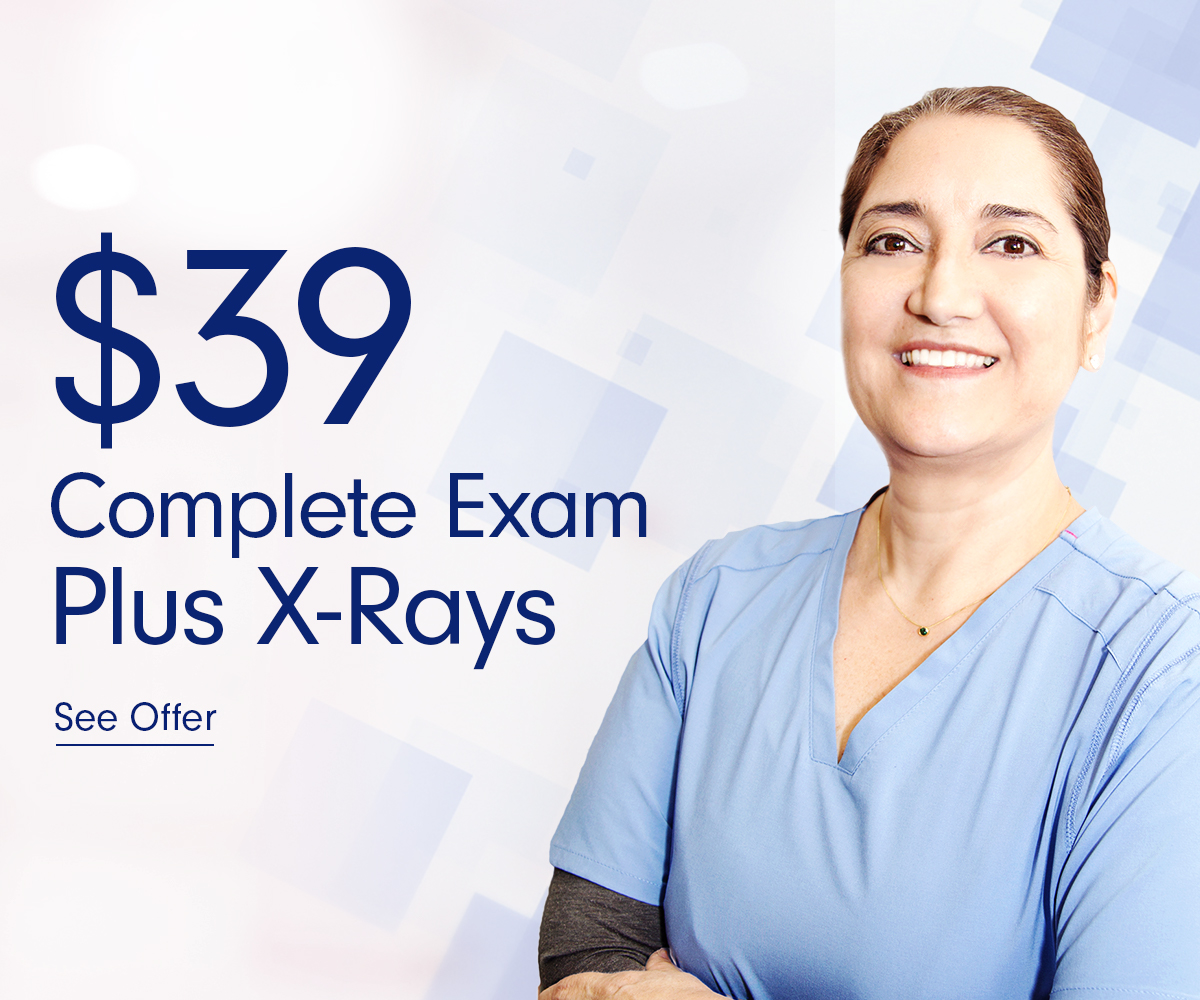 Regular Price: $179
Hurry! Offer Expires: 12/31/2023
With this offer, there's no excuse not to get back on track! Schedule a complete exam and x-rays for only $39 and ensure you have a beautiful healthy smile.