Your Dentist in Summerlin, NV 89108
This dental office is located in Summerlin, NV near the intersection of North Jones and West Lake Mead. From the 95 Freeway, take the 82B exit. Head east on W Lake Mead Blvd to 6110 W Lake Mead Blvd.
Welcome to Our Office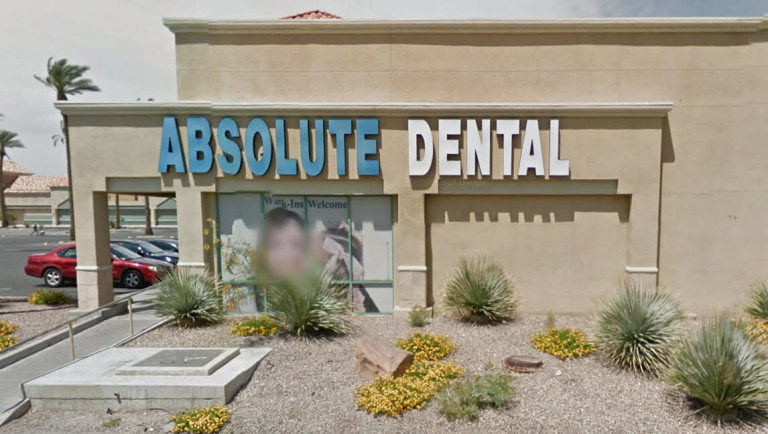 Welcome to our dental office in Summerlin! We are pleased to offer all of our clients a wide range of dental services. Our office provides standard dental care, oral surgery for extractions, cosmetic procedures, braces, and denture services. We offer sedation dentistry as an option to clients, and we also offer pediatric services.
Our office is staffed with friendly, helpful, and knowledgeable people who will do their best to make your visit a pleasant experience. Our office accepts most insurance plans and offers additional payment plans for your convenience. We will gladly answer all of your questions and work with you to achieve the results you desire.
What to Expect
Upon entering our office, you'll be greeted by our friendly staff. You will be checked in by our front desk staff or our office manager Karen. From there we'll answer any questions you have regarding procedures and insurance. One of our goals is to keep wait times to a minimum so we try to get your paperwork processed as quickly as possible. Karen has been working with Absolute Dental since 2010.
"My team works very hard and goes the extra mile to make our patients happy. We all get along great together and are very close. Working with the same team for a long time can really make a difference in your work. The doctors here treat us very well. Dr. Mir often treats us out for dinner on the holidays."
Dentists at this Location
Featured Reviews
2 thumbs up for the pleasant experience!
My experience with Absolute Dental was fantastic today! I brought my brother, who has dental office anxiety, in for his…
Everyone here is really nice and friendly!
My husband and I with our 3 children has been going to this location ever since we moved to Las…
We Accept Most Insurances