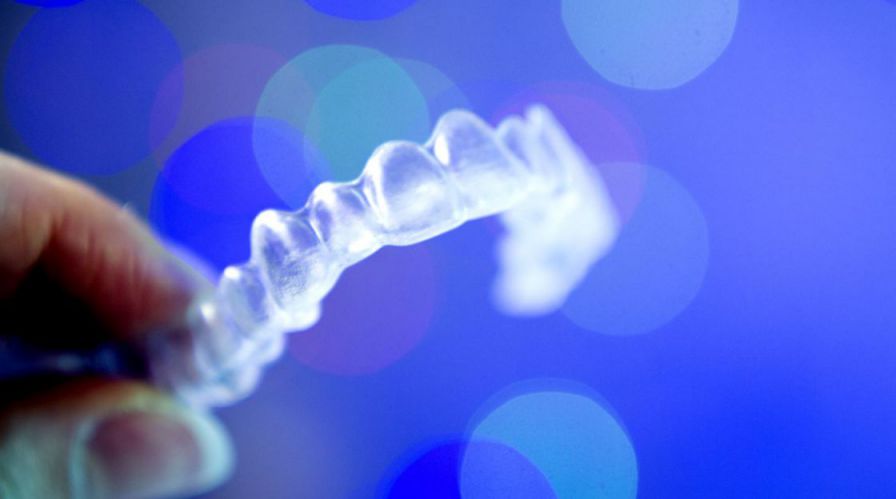 Invisalign® Specialists in Minden, NV
If you feel self-conscious about your teeth, it's not too late to get the smile you've always wanted without having to deal with bulky brackets and wires. With the Invisalign system, you can correct crooked teeth and dental misalignments discreetly with clear plastic aligners that are virtually invisible.
Skip the traditional metal braces and straighten your teeth with the proven alignment system that has helped millions of people transform their smiles. To learn more about Invisalign in Minden, contact our Absolute Dental team today to schedule an appointment!
Call (844) 8-SMILE-NOW or make an appointment today!
Home » Dental Services » Nevada Dental Services » Dental Services in Minden, NV » Invisalign Specialists
Give your confidence a boost and straighten your smile with Invisalign®! Make an appointment now.
Your
Invisalign Minden
Experts
If you're thinking about different orthodontic treatments, you likely have several questions. What types of braces are best? Where can I get Invisalign near me? Can I get affordable invisible braces for adults? What is the Invisalign cost Minden dentists offer?
For all your orthodontic needs, Absolute Dental in Minden, NV, has you covered. We specialize in treatment with Invisalign clear braces for straight teeth in only a matter of months. We accept most dental insurance and offer flexible payment plans to make the perfect smile easy and affordable.
What is Invisalign?
The Invisalign system is a ground-breaking way to straighten dental misalignments without the hassle or embarrassment of metal braces and orthodontic gear. Using a set of durable plastic trays that fit over your teeth, the invisible aligners gently apply pressure to gradually pull your teeth into alignment. Your invisible braces Minden team will develop a care routine and personalized schedule to switch out your aligners periodically to keep your treatment on track.
You'll need to wear your aligners for most of the day and night during treatment. However, the discreet trays are removable, letting you eat and drink whatever you like and allowing for easy brushing and flossing. The aligners are also easy to clean and are almost undetectable while you're wearing them.
How is Invisalign different from other
types of braces
?
With several types of braces available for orthodontic treatment, you may be wondering which option is best, including metal braces and clear braces made with tooth-colored ceramic material. These choices involve applying equipment directly to the teeth, which remains in place throughout treatment. The bulky gear can make it difficult to brush and floss teeth thoroughly, putting you at risk for tooth decay, gum disease, and teeth staining. Metal and ceramic braces are also more obvious than invisible aligners.
Because Invisalign uses removable plastic aligners, this system is perfect for those with mild to moderate misalignments looking for a discreet way to straighten their smiles. You will be able to speak and eat normally without the restrictions that come with traditional braces.
What are the benefits of Invisalign?
Invisalign patients enjoy several benefits, including:
No painful and messy equipment installation

Less irritation to the gums and mouth

No dietary restrictions

The plastic aligners are virtually invisible

Removable trays make cleaning and dental hygiene easier

Treatment is typically done in several months
However, you should keep in mind that successful treatment is very dependent on patient cooperation. If you can't wear your aligners for the required amount of time every day or don't expect to follow directions strictly throughout the process, it may not be the best option for you.
Who should use Invisalign?
Generally, orthodontic patients who are looking for a radiant smile without the visibility of metal or ceramic braces can benefit from invisible braces. Older teens and adults struggling with crooked teeth, slight gaps, or minor overlapping can straighten their smiles using the Invisalign system. You may also want to consider Invisalign if you:
Don't want to deal with dietary restrictions

Can commit to the aligner schedule

Want to brush and floss normally without routine adjustments for braces

Need an invisible orthodontic option
If you have severe misalignments, such as rotated teeth or significant overlapping, Invisalign will most likely not be the best choice. The plastic aligners cannot apply the amount of pressure needed to correct these issues. Talk to your dentist about metal braces or cosmetic dentistry options, including porcelain veneers.
Make an appointment today!
To find out if Invisalign can give you the perfect smile you've been dreaming of, contact Absolute Dental in Minden today! Our team of skilled orthodontists will discuss options that fit your lifestyle and budget. Contact us now to schedule an appointment.
Advantages of Choosing the Invisalign® System
Special Considerations for Patients Thinking About Invisalign®
Though Invisalign® has made great strides toward being able to treat severe tooth and jaw problems, the product is still not as effective at treating things like tipped or rotated teeth. For major problems like these, most patients will want to pursue either metal braces or a "clear" ceramic alternative. The company does sell smaller adjusters, which it calls buttons or attachments, but these are typically not invisible and might still have an impact on a patient's smile throughout treatment.
One consideration unique to Invisalign® is that they absolutely depend on "patient cooperation." That is, patients need to make sure that they're placing the product into place each day and leaving it there exactly as their dentist recommends. If they don't, the effect and schedule of treatment will suffer. The cost may also vary based on a patient's compliance with treatment procedures.
When considering Invisalign® alongside other alternatives, it's always a good idea to consult with a dentist who knows the benefits and considerations of each. With a consultation and a full understanding of Invisalign® options, patients can make an informed decision that benefits their smile in real ways for decades to come.
---
Popular Alternatives to Invisalign®
Absolute Dental in Las Vegas offers different types of braces to fit your lifestyle and to best treat your unique dental needs.
Our experienced orthodontists will evaluate your smile to determine which option is right for you.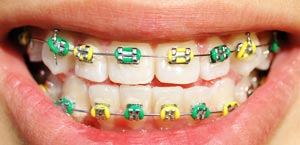 Extremely effective and durable. Uses metal brackets and wires to align the teeth.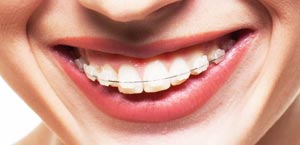 Offering a less visible choice, clear ceramic is used to bond a thin metal wire to the teeth.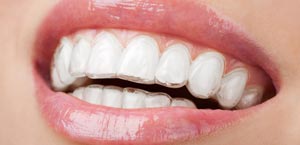 A series of clear plastic trays are used to discreetly and progressively straighten the teeth.
Love the team here!
Awesome staff, they are very helpful. Best dentist and very gentle I actually enjoyed my visit to Absolute Dental they…
Thank you Absolute Dental!
Respectful explanations and careful pain-free work. Thank you Absolute Dental!
Incredibly helpful and nice
Took us the day of the call. The receptionist was incredibly helpful and nice. The assistants were pleasant. Great service.
Friendly and professional staff!
This place is great I have never had a bad experience here. The staff is always friendly and professional! They…
2 thumbs up for the pleasant experience!
My experience with Absolute Dental was fantastic today! I brought my brother, who has dental office anxiety, in for his…
The staff had so much patience with us!
I am just writing this to say thank you so much for the way your team works. I went into…
We Accept Most Dental Insurance
Absolute Dental is a preferred provider for most insurances, unions, and hotels that include: Aetna, Ameritas, Boon-Chapman, Caesars Palace, Cigna, Delta Dental, Diversified, Geha, Guardian, Harrah's, HealthSCOPE Benefits, Health Plan of Nevada (HPN), Humana, Liberty, Met-Life, MGM-MIRAGE, Premier Access, The Standard, Station Casinos, Teachers Health Trust, United Concordia, United Healthcare, Venetian, and The Zenith. We also accept Medicaid.
If you do not see your dental insurance listed here, just give us a call to confirm!
Every person's situation is different. If you don't see your health insurance here, or if you do not have dental insurance, we can help you!
Call us now to discuss your situation and discover what options are right for you.
Are You Considering Getting Invisalign® in Las Vegas?
When it comes to getting braces, your confidence in your smile will be restored in no time at all. Schedule your consultation with our dentists at any of our Las Vegas locations! Our orthodontists can evaluate which types of braces are right for you and plan your course of treatment immediately.
Absolute Dental provides the most professional orthodontic services and successful treatment of dental misalignment in Nevada.