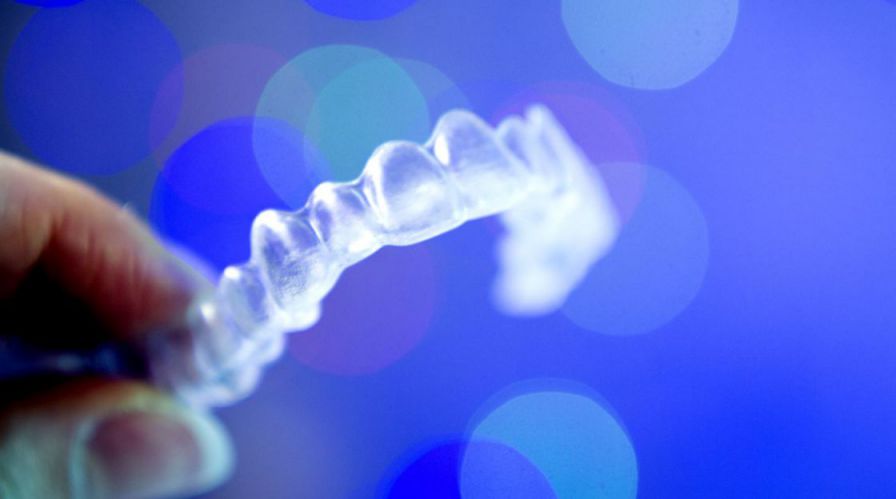 Pediatric Orthodontic Care In Minden
When looking for a pediatric dentist near me in Minden, NV, you can count on Absolute Dental to provide your child's pediatric dentistry services. Our pediatric dentists are experienced in working with infants, toddlers, children, tweens, and teens. Our goal is to help make your child comfortable when they see a dentist while assisting them in developing proper oral hygiene habits for a long-lasting, beautiful smile. 
Get family dental services and pediatric orthodontic care in Minden at Absolute Dental. Schedule an appointment today. 
Call (844) 8-SMILE-NOW or make an appointment today!
Home » Dental Services » Nevada Dental Services » Dental Services in Minden, NV » Invisalign Specialists
Pediatric Orthodontic Care Services
Pediatric orthodontic care services at our Miden dental office typically involve evaluating and treating dental irregularities in children. These services usually include braces, retainers, and other devices to help align teeth correctly and improve facial aesthetics. Treatment may also include jaw surgery, if necessary. In addition to treating malocclusion (teeth misalignment), our pediatric orthodontists can also provide preventive treatments.
Metal Braces
When your tween or teen needs braces, we offer several options to fit your child's needs, such as traditional metal braces, which are sliced and can have colored bands in their favorite colors. We also offer clear braces, which are metal, but with clear or tooth-colored bands.
Invisible Braces
Invisible braces are another option to help straighten your child's teeth. We offer our brand of invisible braces, as well as Invisalign(R). Clear braces are the perfect solution if your child has a metal allergy. In addition, we offer different clear brace packages depending on your child's age. 
Retainers
Retainers offer many benefits for your child, including the following:
Helping to maintain teeth alignment after braces are removed.

Reducing the risk of relapse or further misalignment.

Aiding with speech difficulties caused by a malocclusion.

Strengthening and protecting weakened teeth from wear and tear.

Retainers can help keep the jaw in position as it grows during childhood development.
At Absolute Dental, we offer several types of retainers, such as Hawley retainers, Essix retainers, and fixed or permanent retainers. 
Teeth Extractions
When your child's teeth are overcrowded, or their wisdom teeth are not developing correctly, our pediatric orthodontic dentists can extract those teeth. As a parent, you do not have to worry about your child sitting still through the procedures, as we also offer sedation dentistry services. 
Other Orthodontic Appliances 
Absolute Dental in Minden, NV, offers a variety of growth modifiers to help with the development of your child's teeth and ensure they are not overcrowded, crooked, or misaligned. 
Expander Appliances –

Expander appliances are orthodontic devices used to widen the upper arch of the mouth. They work by gradually pushing the two halves of the palate apart, allowing teeth to expand and fill in gaps. This can correct overcrowding, crossbites, underbites, and other dental issues caused by a narrow maxilla (upper jaw). Expanders may be removable or fixed into place with brackets and wires

.

 

Functional Appliances – Functional appliances are orthodontic devices used to modify jaw growth in children by altering the bite and correcting any skeletal discrepancies. These appliances can be removable or fixed into place, depending on the patient's needs. Common types of functional appliances include headgear, face masks, Herbst Appliances, Twin Blocks, and Bionators. They are most effective when used during a child's rapid growth period (ages 6-12).

 

Nightguards –

Nightguards are custom-made appliances used to protect teeth from damage due to grinding and clenching during sleep. These mouthpieces fit over the top or bottom row of teeth, preventing them from coming into contact with each other and wearing down enamel. Nightguards also help reduce headaches, jaw pain, tooth sensitivity, and TMJ disorders caused by nocturnal bruxism (teeth grinding).

Mouthguards –

Mouthguards are protective devices used during sports or physical activity to prevent injury to the teeth, mouth, and jaw. They fit over the upper teeth and provide a cushion against sudden impact or blows to the face. Mouthguards can also help reduce clenching of the jaw muscles and lessen tension in the temporomandibular joint (TMJ).
Pediatric Orthodontic Emergencies
When you need an emergency pediatric dentist for an orthodontic emergency, we are available day or night. You do not need an appointment for dental emergencies during our normal office hours, as we accept walk-ins. Afterhours, we have pediatric dentists on call to assist you with emergencies such as:
Loose Braces

Loose or Missing Bands

Broken Wires

Wire Separation

Wire Irritation

Lost Separator

Toothaches

Bleeding Gums

Broken, Chipped, Cracked, or Missing Teeth
Pediatric Orthodontic Screenings
Our pediatric orthodontic screenings are recommended for all children when they are between seven and eight years old. These screens are also recommended when your child has a large number of baby teeth. The screening process looks for any teeth that may not develop, teeth that could impact other teeth, create overcrowding, or grow at the wrong angle. 
The benefits of pediatric orthodontic screenings include:
Helps with Proper Growth by Using a Retainer

Helps Fix Bad Habits

Provides Interceptive Treatment When Necessary

Addresses Overbite and Underbite Concerns
At Absolute Dental in Miden, NV, all of our pediatric orthodontic care services are for children, tweens, and teens of all ages. In addition, our teeth straightening services and orthodontic appliances are available for adults who want to improve their smiles. 
What dental insurance do you accept?
When you need a pediatric dentist near me that accepts Medicaid and other dental insurance, you do not have to look further than Absolute Dental. We accept Medicaid and most major dental insurance. Please call our office to discuss your coverage and determine if we are an in-network provider for your plan. 
Quality Dental Care for the Entire Family
Absolute Dental in Minden, NV, provides you access to the best pediatric dentist near me and the best dentists in the area for the entire family. Whether your child needs a routine cleaning and checkup or you have concerns your child's teeth are not developing correctly, we are here to help.  
Schedule an appointment with our pediatric dentist for your child today. 
Sources: 
What Are Wisdom Teeth? (2022).
What Is the Best Age for Braces? (2023). 
What to Expect at the First Orthodontist Appointment. (2023).
Love the team here!
Awesome staff, they are very helpful. Best dentist and very gentle I actually enjoyed my visit to Absolute Dental they…
Thank you Absolute Dental!
Respectful explanations and careful pain-free work. Thank you Absolute Dental!
Incredibly helpful and nice
Took us the day of the call. The receptionist was incredibly helpful and nice. The assistants were pleasant. Great service.
Friendly and professional staff!
This place is great I have never had a bad experience here. The staff is always friendly and professional! They…
2 thumbs up for the pleasant experience!
My experience with Absolute Dental was fantastic today! I brought my brother, who has dental office anxiety, in for his…
The staff had so much patience with us!
I am just writing this to say thank you so much for the way your team works. I went into…
We Accept Most Dental Insurance
Absolute Dental is a preferred provider for most insurances, unions, and hotels that include: Aetna, Ameritas, Boon-Chapman, Caesars Palace, Cigna, Delta Dental, Diversified, Geha, Guardian, Harrah's, HealthSCOPE Benefits, Health Plan of Nevada (HPN), Humana, Liberty, Met-Life, MGM-MIRAGE, Premier Access, The Standard, Station Casinos, Teachers Health Trust, United Concordia, United Healthcare, Venetian, and The Zenith. We also accept Medicaid.
If you do not see your dental insurance listed here, just give us a call to confirm!
Every person's situation is different. If you don't see your health insurance here, or if you do not have dental insurance, we can help you!
Call us now to discuss your situation and discover what options are right for you.