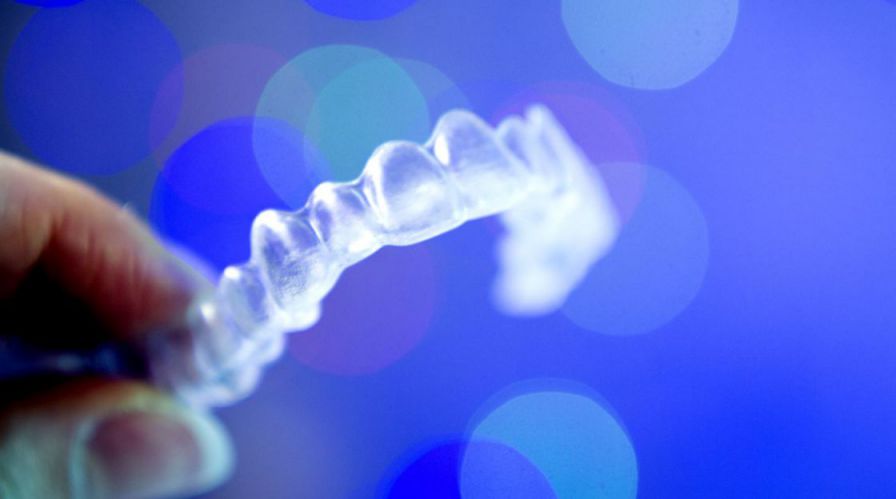 Invisalign® Specialists in Las Vegas
If there's any irony to be found in the use of braces, it's that most people would prefer not to smile while they wear them. They'll certainly smile once the whole process is done, but most patients simply don't want to expose a mouth that they deem to be too full of metal and even slightly embarrassing.
If you're interested in getting the Invisalign® smile aligning system, Absolute Dental in Las Vegas can help. We accept most dental insurances and have flexible payment options for patients with no insurance coverage.
Call (844) 8-SMILE-NOW or make an appointment today!
Home » All Braces » Invisalign Specialists
Get A Perfect Smile Without The Embarrassment
That's where Invisalign® in Las Vegas comes in. The company has worked to redefine the very nature of braces, removing metal from the equation entirely and replacing it with a strong plastic construction that can still produce amazing results for today's children and adult patients. The result is a more confident individual who feels free to smile not only after their treatment is complete, but while they're still undergoing adjustment and realignment of the teeth.
In addition to making braces virtually invisible, and thereby enhancing the appearance of a smile even as it's incrementally adjusted behind the scenes, the company behind Invisalign® has worked to transform the process in other ways. Whether it's easier cleaning or less pain, Invisalign® braces come packed with benefits for those who choose them over metal or ceramic options that have traditionally been more common treatments.
Advantages of Choosing the Invisalign® System
Special Considerations for Patients Thinking About Invisalign®
Though Invisalign® has made great strides toward being able to treat severe tooth and jaw problems, the product is still not as effective at treating things like tipped or rotated teeth. For major problems like these, most patients will want to pursue either metal braces or a "clear" ceramic alternative. The company does sell smaller adjusters, which it calls buttons or attachments, but these are typically not invisible and might still have an impact on a patient's smile throughout treatment.
One consideration unique to Invisalign® is that they absolutely depend on "patient cooperation." That is, patients need to make sure that they're placing the product into place each day and leaving it there exactly as their dentist recommends. If they don't, the effect and schedule of treatment will suffer. The cost may also vary based on a patient's compliance with treatment procedures.
When considering Invisalign® alongside other alternatives, it's always a good idea to consult with a dentist who knows the benefits and considerations of each. With a consultation and a full understanding of Invisalign® options, patients can make an informed decision that benefits their smile in real ways for decades to come.
---
Popular Alternatives to Invisalign®
Absolute Dental in Las Vegas offers different types of braces to fit your lifestyle and to best treat your unique dental needs.
Our experienced orthodontists will evaluate your smile to determine which option is right for you.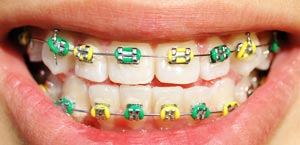 Extremely effective and durable. Uses metal brackets and wires to align the teeth.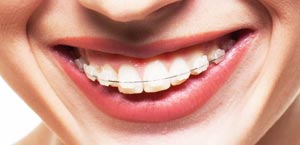 Offering a less visible choice, clear ceramic is used to bond a thin metal wire to the teeth.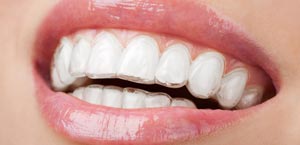 A series of clear plastic trays are used to discreetly and progressively straighten the teeth.
Love the team here!
Awesome staff, they are very helpful. Best dentist and very gentle I actually enjoyed my visit to Absolute Dental they…
Thank you Absolute Dental!
Respectful explanations and careful pain-free work. Thank you Absolute Dental!
Incredibly helpful and nice
Took us the day of the call. The receptionist was incredibly helpful and nice. The assistants were pleasant. Great service.
Friendly and professional staff!
This place is great I have never had a bad experience here. The staff is always friendly and professional! They…
2 thumbs up for the pleasant experience!
My experience with Absolute Dental was fantastic today! I brought my brother, who has dental office anxiety, in for his…
The staff had so much patience with us!
I am just writing this to say thank you so much for the way your team works. I went into…
We Accept Most Dental Insurance
Absolute Dental is a preferred provider for most insurances, unions, and hotels that include: Aetna, Ameritas, Boon-Chapman, Caesars Palace, Cigna, Delta Dental, Diversified, Geha, Guardian, Harrah's, HealthSCOPE Benefits, Health Plan of Nevada (HPN), Humana, Liberty, Met-Life, MGM-MIRAGE, Premier Access, The Standard, Station Casinos, Teachers Health Trust, United Concordia, United Healthcare, Venetian, and The Zenith. We also accept Medicaid.
If you do not see your dental insurance listed here, just give us a call to confirm!
Every person's situation is different. If you don't see your health insurance here, or if you do not have dental insurance, we can help you!
Call us now to discuss your situation and discover what options are right for you.
Are You Considering Getting Invisalign® in Las Vegas?
When it comes to getting braces, your confidence in your smile will be restored in no time at all. Schedule your consultation with our dentists at any of our Las Vegas locations! Our orthodontists can evaluate which types of braces are right for you and plan your course of treatment immediately.
Absolute Dental provides the most professional orthodontic services and successful treatment of dental misalignment in Nevada.