Maximize Your Orthodontic Treatment With Metal Braces in Minden, NV
If you or a family member needs braces, Absolute Dental offers quality orthodontic services that can give you the smile you've always wanted. Our metal braces are an excellent option for patients of all ages. Whether you have minor imperfections or more severe misalignment issues, a Minden orthodontist at Absolute Dental is ready to help.
The perfect smile is within reach with our special discounts and flexible payment plans. Contact our team today to learn more about our metal braces and treatment costs!
Smile confidently with Absolute Dental!
Home » Dental Services » Nevada Dental Services » Dental Services in Minden, NV »
How do metal braces work?
Traditional metal braces are an effective way to straighten dental misalignment by applying pressure to the teeth and progressively aligning your smile. While you may think metal braces are not for you, this treatment option has decades of proven results and long-term success.
Metal braces are installed once and adjusted throughout the course of treatment for a steady progression. Your orthodontist will secure metal brackets to your teeth and pass a metal wire through them. The metal wire allows the orthodontist to make subtle changes that can produce dramatic results, including correction of an overbite, underbite, overcrowding, and spacing issues.
Why are metal braces a smart choice?
Metal braces are ideal for dental patients who are looking for a budget-friendly option that can effectively straighten their teeth. Advancements in the metal braces procedure and materials mean that brackets are smaller, more durable, and less irritating to the mouth than you might think. You also have the option to personalize your braces with colorful bands that fit around the brackets.
Popular alternatives to metal braces
While metal braces are the ideal treatment option for many patients, there are alternatives that may better align with your lifestyle. Absolute Dental also offers the following options:
Clear braces

– If you've heard of "clear metal braces," that refers to braces that use clear, ceramic brackets rather than metal. Although they are less noticeable, the brackets are more susceptible to damage.

Invisible braces

– Using a series of clear, plastic trays that fit directly over the teeth, you can improve the appearance of your smile in just a few months. This option is best for patients with mild to moderate dental misalignments.

Invisalign

– The Invisalign system is a popular orthodontic treatment for adults and others who want a more discreet way to straighten crooked teeth.
Very professional and caring staff!
Hands down one of the best dental offices I have ever been too. Very professional and diligent with there work.…
Great atmosphere and customer service!
One of the best experience I've have with Absolute Dental. I love the customer service that is given to all…
Everyone was so friendly and welcoming
Brought my 2 year old son to see Dr. Shaw for an exam and he absolutely loved the staff. Everyone…
Give great direction on handling charges and insurance!
I love this place because they are really down to earth. Not stuffy like most medical offices. The staff will…
Awesome Experience
The experience that I had at Absolute Dental was awesome. I hate going to the dentist but it's comfortable here…
Great customer service at South Rancho location
I love the customer service at this location, the staff in front are so nice and very helpful. I will…
Benefits of metal braces
Orthodontic metal braces offer several benefits that set them apart from other orthodontic treatments. The perks of choosing metal braces include the following:
Strong metal materials mean you can treat more severe bite and

alignment issues

with metal braces

Because metal braces are only installed once, patients don't have to worry about removing and replacing them throughout treatment

The cost of metal braces is typically lower than other treatment styles

You are less likely to experience damage to metal braces because the materials are durable and made to last

Metal braces are incredibly effective and quickly yield impressive results
Metal braces are often the best option for patients who have trouble with removable orthodontic treatments. With plastic alignment trays, some people forget to reinsert them after eating, damage them while they're out, or lose them and have to pay for replacements. Metal braces remove these risks and ensure your treatment stays on track.
We accept most dental insurance
If your dental insurance covers all or part of orthodontic treatment, we accept most plans! Call us at (844) 8-SMILE-NOW or contact us online to see what insurance we take. You can also register for our Smile Saver Program to get substantial discounts on essential dental care, cosmetic dentistry services, and orthodontic treatment.
Book your appointment online at Absolute Dental in Minden!
Every person's situation is different. If you don't see your health insurance here, or if you do not have dental insurance, we can help you!
Call us now to discuss your situation and discover what options are right for you.
Frequently asked questions
Make an appointment today!
Ready to feel good about your smile? Absolute Dental is the most trusted name in Minden, Carson City, Reno, and Las Vegas dental care. Contact us to make an appointment now.
Popular Alternatives to Traditional Metal Braces
Absolute Dental in Las Vegas offers different types of braces to fit your lifestyle and to best treat your unique dental needs.
Our experienced orthodontists will evaluate your smile to determine which option is right for you.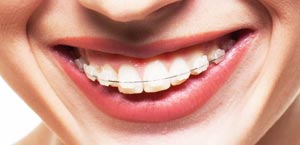 Offering a less visible choice, clear ceramic is used to bond a thin metal wire to the teeth.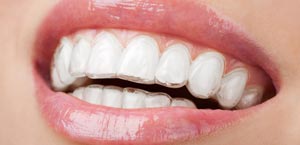 A series of clear plastic trays are used to discreetly and progressively straighten the teeth.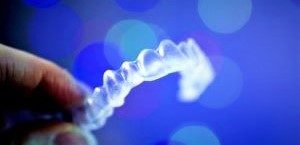 Invisalign® aligners are the clear alternative to metal braces for adults and teens.
Special consideration for metal braces
While metal braces have advantages, there are also things to consider before choosing this treatment. Here's what you should keep in mind as you discuss options with your metal braces dentist:
Dietary restrictions

– There are dietary restrictions with metal braces to prevent damage and staining. If you don't think you can follow them, metal braces may not be the best choice.

Adjustment period

– There is a short adjustment period with metal braces. It could take a few weeks to get used to the metal brackets and wires in your mouth.

Dental hygiene

– You will likely need to make changes to your dental hygiene routine to make sure your braces, teeth, and gums stay clean.
If you have any questions or concerns about metal teeth braces, contact Absolute Dental in Minden! We can assess your smile and help you decide if metal braces are the right choice for you.
Sources:
National Library of Medicine (2020). Misaligned teeth and jaws: Overview. 
Silver, N. (2021). How Long Do Braces Take?
Stanborough, R. (2019). How Are Braces Put On?