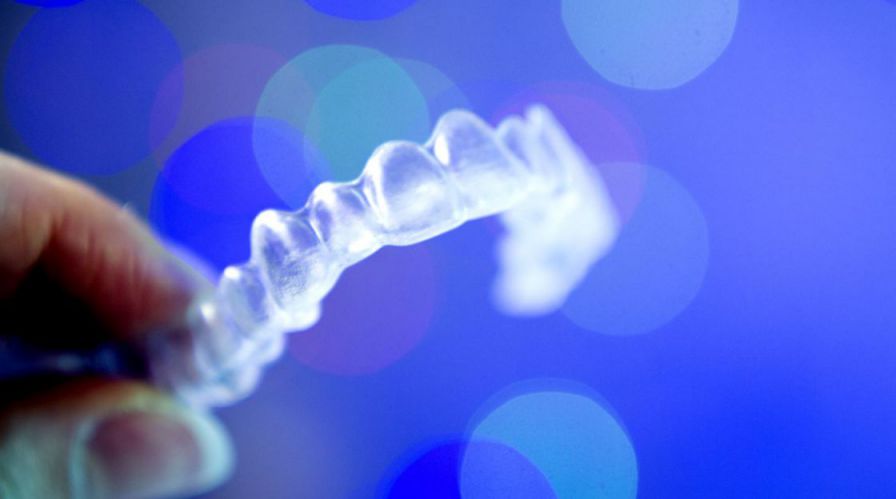 Wisdom Teeth Extractions in Minden, NV
When wisdom teeth start to grow, they can cause several complications, including overcrowding, severe toothaches, infections, gum disease, and impacted wisdom teeth. There simply isn't enough room in most people's mouths to accommodate four more molars without putting your other teeth at risk.
Wisdom teeth removal at Absolute Dental can help you avoid damage and relieve painful symptoms that may have already begun. Our professional wisdom tooth surgery team members are experts at tooth extraction procedures that prioritize our patient's comfort and a quick recovery. If you'd like to learn more about our services, payment plans, and what insurance we accept, contact our team today!
Need your wisdom teeth removed in Minden, NV? Make an appointment online now!
Call (844) 8-SMILE-NOW or make an appointment today!
Home » Dental Services » Nevada Dental Services » Dental Services in Minden, NV » Wisdom Teeth Extractions in Minden, NV
When should I have my wisdom teeth removed?
Wisdom teeth typically come in during adolescence and early adulthood between the ages of 17 and 25. In the early stages of growth, your wisdom teeth are still soft and pliable, which makes it the ideal time to remove them. As they continue to develop and break through the gums, they become hard and more difficult to extract. Sometimes, they grow at an angle and start pushing against your other teeth, which can lead to impaction.

However, not all people will need their wisdom teeth removed. If you think your wisdom teeth may be coming in, talk to your dentist to see if you're a good candidate for an extraction procedure to prevent future problems.
What are the signs that I need
wisdom teeth removal
?
There are several symptoms that may be telling you it's time to have those extra molars removed. Common signs you need your wisdom teeth removed include:

Swollen or tender gums

Tooth or jaw pain

A stiff or swollen jaw

Difficulty opening the mouth

Pain while eating

Dental cysts around the wisdom tooth

Sinus issues

Bad breath

Tooth decay
While there may also be other causes of these symptoms, they are often connected with wisdom teeth complications. Removing these molars can help you avoid these issues and stay on top of your oral health.
What types of sedation do you offer for wisdom
tooth extraction
?
The team at Absolute Dental in Minden wants you to feel relaxed, comfortable, and pain-free during your procedure. So you don't experience any discomfort, we offer these different levels of sedation:
Nitrous oxide

– This type of sedation involves inhaling nitrous oxide, also known as "laughing gas," through a mask before and throughout the procedure.
Local anesthetic

– For those who don't want to be sedated and have a fairly simple extraction, we can administer a local anesthetic directly into the area to numb you during the procedure.

Oral sedatives

– Pill sedatives can also be helpful in putting patients into a sleep-like state during the extraction.

Intravenous anesthetic

– Some patients need a deeper level of sedation if the procedure is more complex or they feel very anxious about being awake. I.V. anesthetics go into the vein for fast sedation that lasts.

General anesthesia

– Although it is rare, an oral surgeon may need to use general anesthesia in a hospital setting for complicated wisdom tooth surgery.
Our dentists will explain our sedation options and which one is best for you. If you have any questions or need more information, contact our Minden dentists today!
Contact us to learn about our discounts on wisdom teeth extraction procedures!
What can I expect during recovery after wisdom tooth surgery?
After your wisdom teeth extraction, your dentist will give you care instructions and explain what you'll experience during your recovery. Here are a few things you can expect:
Some soreness in your mouth and jaw

Possible swelling in the gums and cheeks

Slight pain, which can be managed with over-the-counter medication

Prescription medication if you still have discomfort

Antibiotics to prevent infection

Some dietary restrictions as your gums heal

Special dental hygiene instructions from your dentist
For most people, the recovery process after an extraction takes about one to two weeks. After that period, you can typically return to your normal routine without any symptoms.
Wisdom Teeth Removal Near Me –
Minden, Nevada
The team at Absolute Dental in Minden has the skills and experience you need for a successful wisdom tooth extraction and painless recovery. With exceptional patient care as our priority, we can help you keep your dental health on track with a quick and easy wisdom teeth removal. Contact our team to learn more!
Wisdom Teeth Extraction FAQs
Who performs a wisdom teeth extraction?
Depending on how complex the extraction is, either general dentists or oral surgeons can perform this procedure. If the wisdom teeth pull is straightforward, your general dentist will provide sedation and remove them in the office. However, if there are complications, such as an impacted wisdom tooth, an oral surgeon can help.
What complications can wisdom teeth cause?
According to the American Dental Association, wisdom teeth can cause dental issues when they don't grow the right way, including:
Crooked teeth and pockets where oral bacteria can grow

Overcrowding the other molars, making them more difficult to clean

Gum irritation, which can lead to infections and cysts

Pain, stiffness, and swelling in the jaw

Damage to the jaw's

bone structure

The need for

bone grafts
Does everybody have their wisdom teeth removed?
Not everybody needs to have their wisdom teeth removed. In some cases, there is enough room to accommodate the four extra molars without complications. However, most people will need to have at least one of their wisdom teeth extracted to prevent dental problems.
Will
molar extraction
hurt?
Our dentists ensure you do not experience any pain during your extraction procedure by using the appropriate type of sedation for your needs. You should not feel any discomfort while you're having your wisdom teeth removed. You may experience some soreness after the procedure, which will subside in a few days.
Can you eat after
dental surgeries
?
Depending on the procedure, you may need to hold off on eating for a few hours and modify your diet during recovery. For wisdom teeth removal, you will need to modify your diet to avoid hard foods that can irritate the incision site for a few days to a week. Your dentist will let you know when you can resume your normal diet.
Should I have my wisdom teeth removed before braces?
You may need to have your wisdom teeth extracted before orthodontic treatment to make room to straighten your teeth. However, it is not always necessary. Talk to your dentist about possible wisdom tooth complications before getting metal or ceramic braces or Invisalign.
How much does wisdom teeth extraction cost?
The cost of a tooth extraction will depend on several factors, including how many teeth are being removed and if there are any complications that make the procedure more extensive. At Absolute Dental, we provide discounts, flexible payment plans, and our Smile Saver program to help make dental care more affordable.
Keep your oral health on track
Whether you need regular checkups, braces, or wisdom teeth extraction, your professional dental team at Absolute dental, Minden, is here for all your questions. Contact us today for all your dental and oral health needs. We can work with you and your family for a healthy, beautiful smile for life.
Sources:
Impacted wisdom teeth – Symptoms and causes. (2018).
Wisdom Teeth. (2023).
Wisdom Teeth Anesthesia Options (2023).
Love the team here!
Awesome staff, they are very helpful. Best dentist and very gentle I actually enjoyed my visit to Absolute Dental they…
Thank you Absolute Dental!
Respectful explanations and careful pain-free work. Thank you Absolute Dental!
Incredibly helpful and nice
Took us the day of the call. The receptionist was incredibly helpful and nice. The assistants were pleasant. Great service.
Friendly and professional staff!
This place is great I have never had a bad experience here. The staff is always friendly and professional! They…
2 thumbs up for the pleasant experience!
My experience with Absolute Dental was fantastic today! I brought my brother, who has dental office anxiety, in for his…
The staff had so much patience with us!
I am just writing this to say thank you so much for the way your team works. I went into…
We Accept Most Dental Insurance
Absolute Dental is a preferred provider for most insurances, unions, and hotels that include: Aetna, Ameritas, Boon-Chapman, Caesars Palace, Cigna, Delta Dental, Diversified, Geha, Guardian, Harrah's, HealthSCOPE Benefits, Health Plan of Nevada (HPN), Humana, Liberty, Met-Life, MGM-MIRAGE, Premier Access, The Standard, Station Casinos, Teachers Health Trust, United Concordia, United Healthcare, Venetian, and The Zenith. We also accept Medicaid.
If you do not see your dental insurance listed here, just give us a call to confirm!
Every person's situation is different. If you don't see your health insurance here, or if you do not have dental insurance, we can help you!
Call us now to discuss your situation and discover what options are right for you.